The dedication to SPS kids is evident once again. Check out these flag football players and coaches!! Bluejay Pride!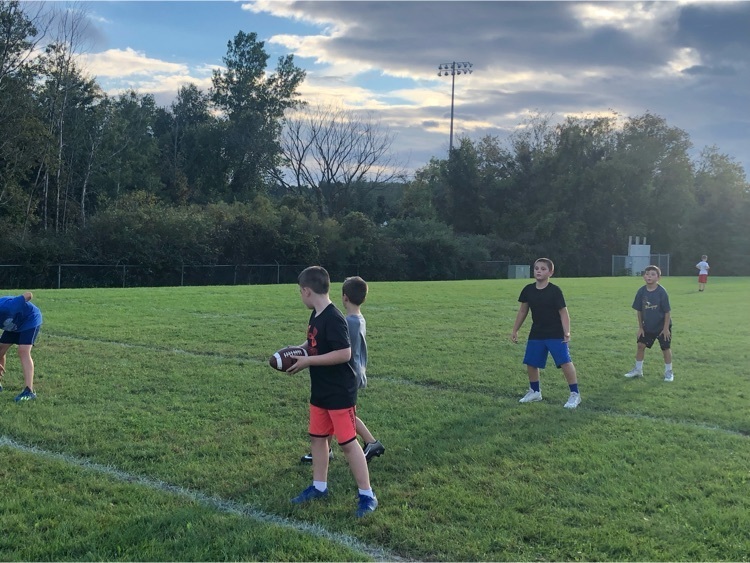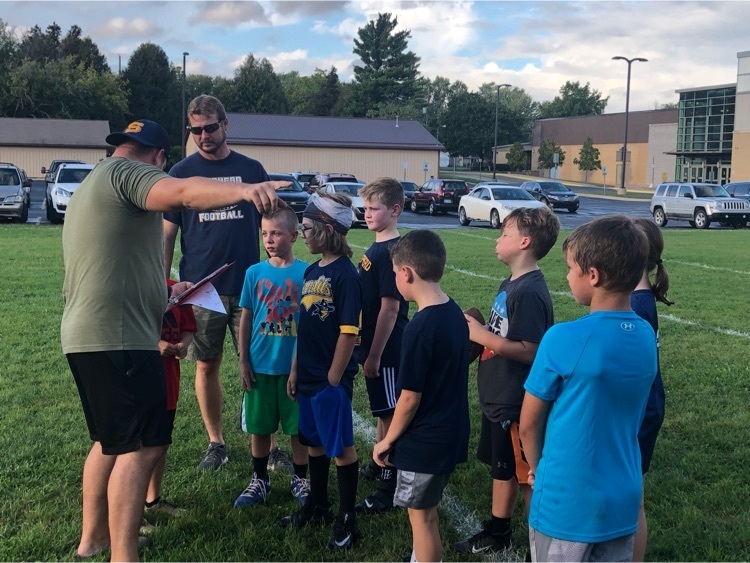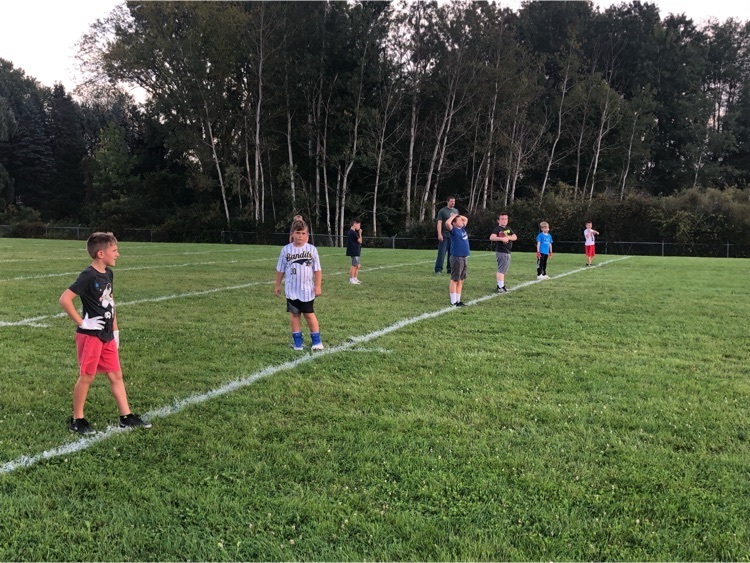 There is a board meeting scheduled for Tuesday, September 21, 2021 at 7:00 p.m. in the Shepherd Highschool Auditorium. Please take notice of the location change. Thank you.
JV Football this evening. What a hard working squad our Bluejays are!!!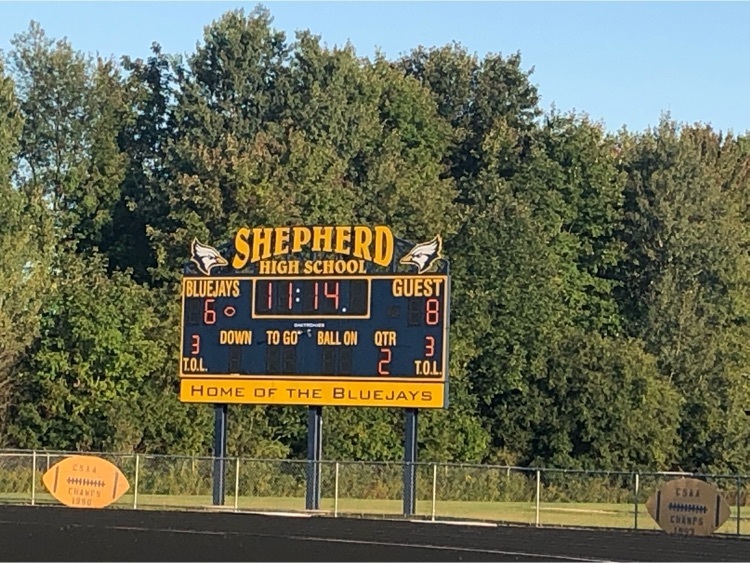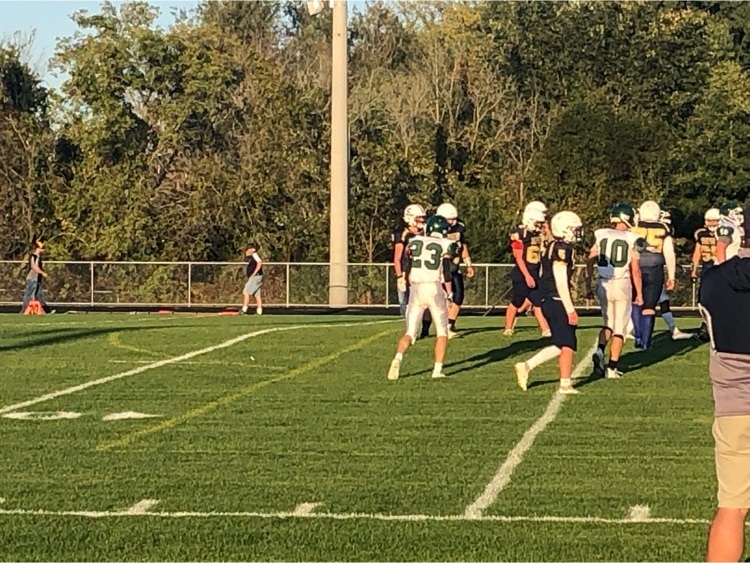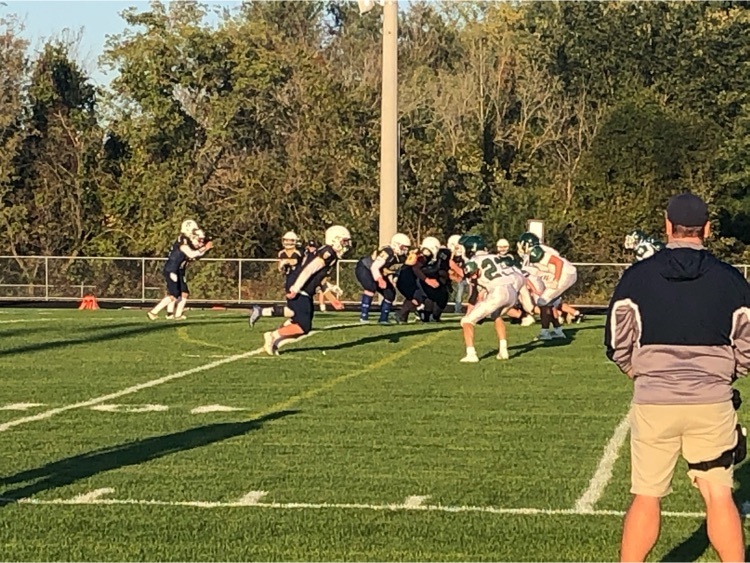 More pictures from the course today. Go Bluejays!!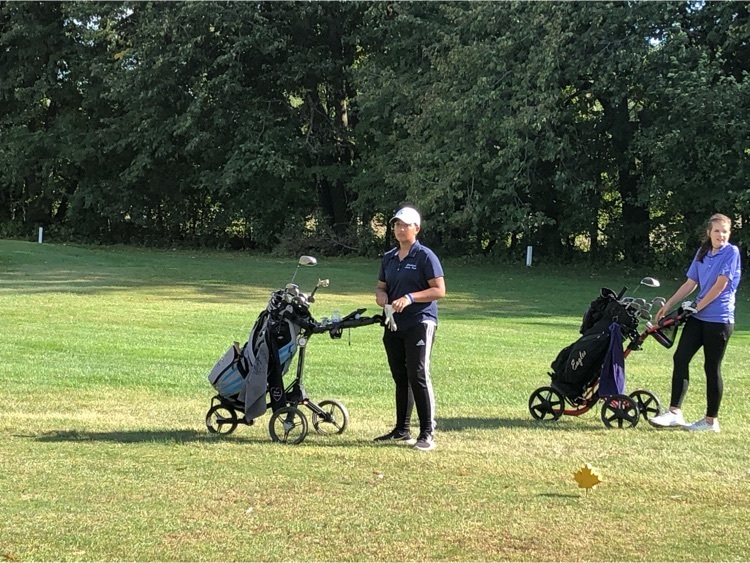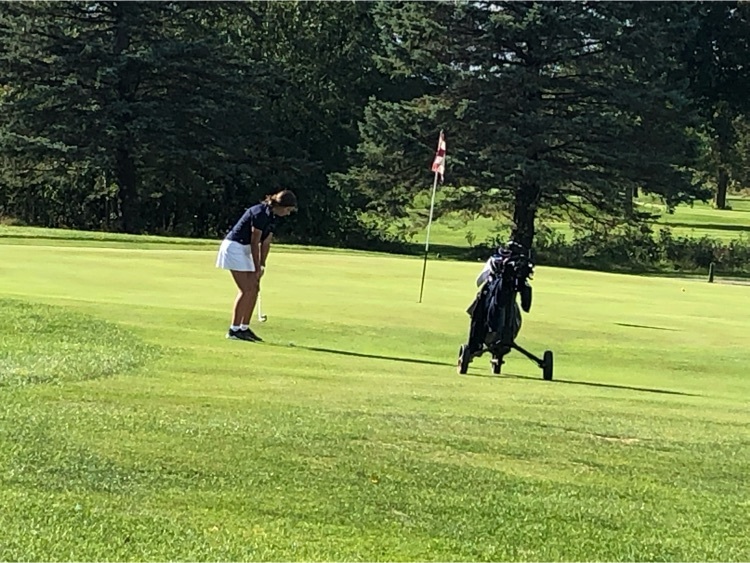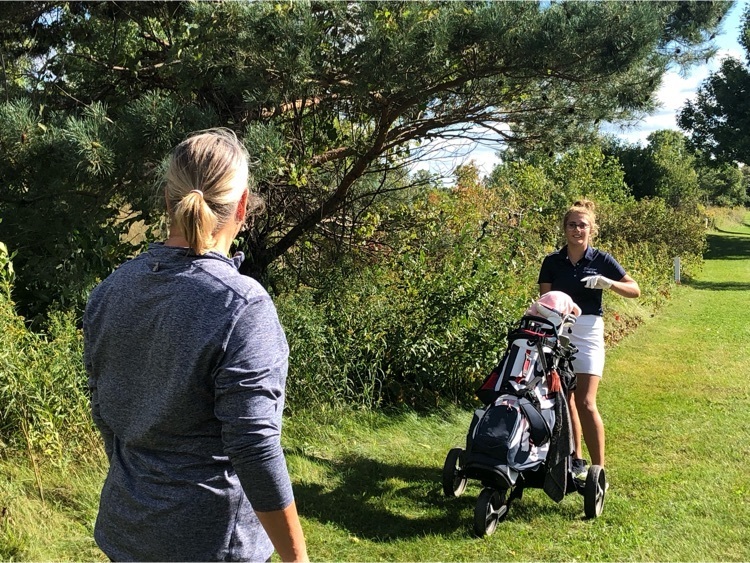 The Bluejay golf team back on the links today. What improvements they are showing in form and concentration!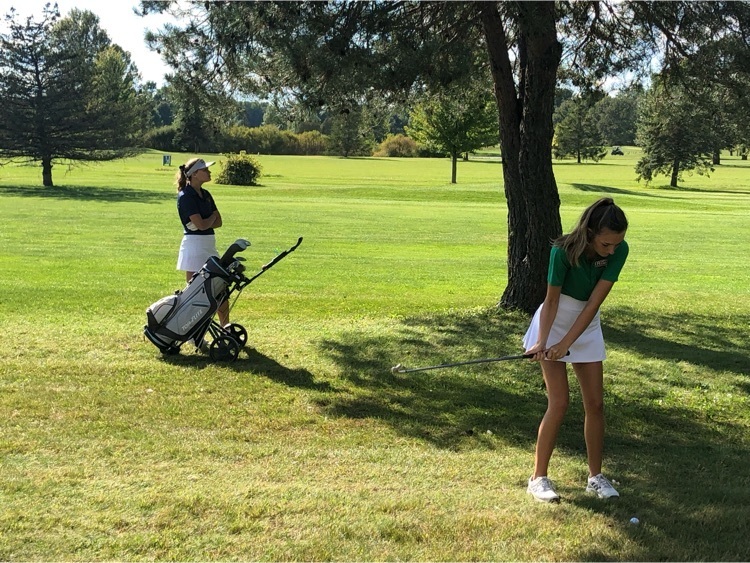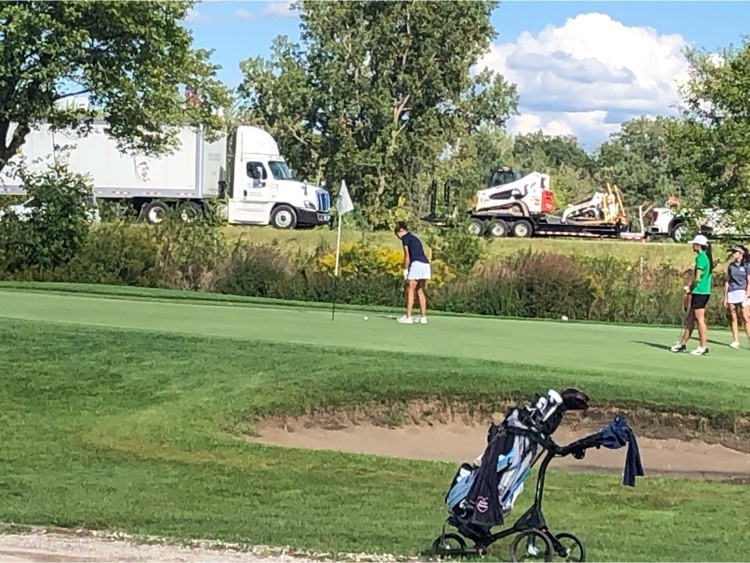 THE MEETING TONIGHT HAS BEEN MOVED TO THE MIDDLE/HIGH SCHOOL MEDIA CENTER WITH A START TIME OF 5:45 PM.

​Committee of the Whole meeting, Monday, September 13, 2021 at 5:45 pm at Central Office. (258 W. Wright Avenue)
JV Football; halftime score: Bluejays 38- Meridian Mustangs 0.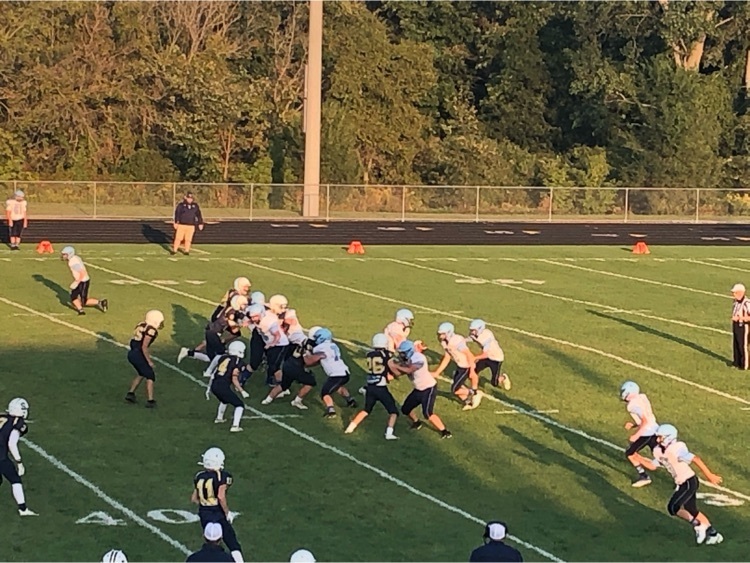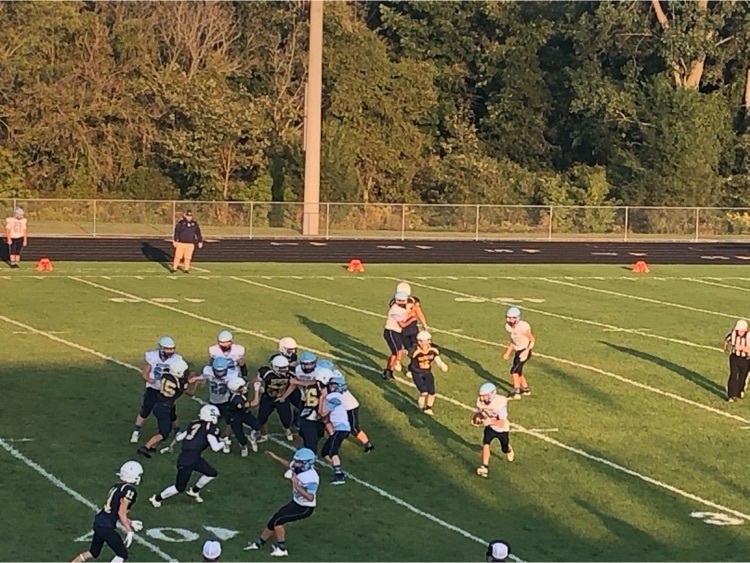 Junior Varsity Football!! Go Bluejays!!!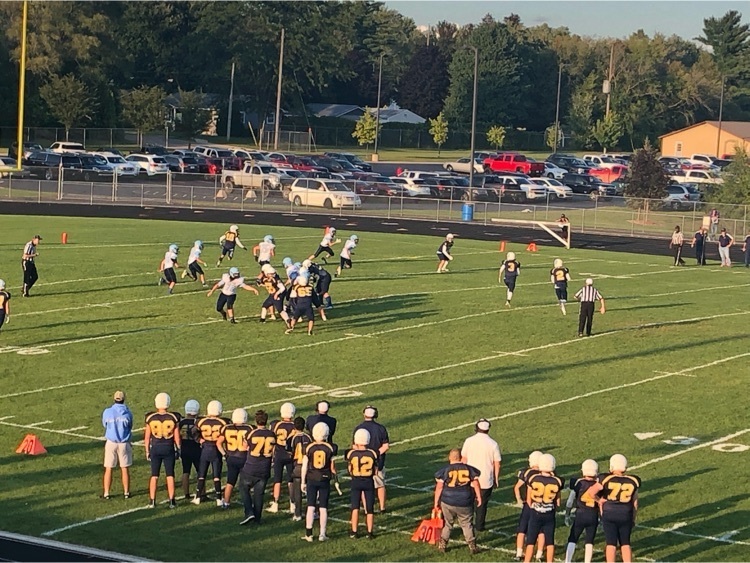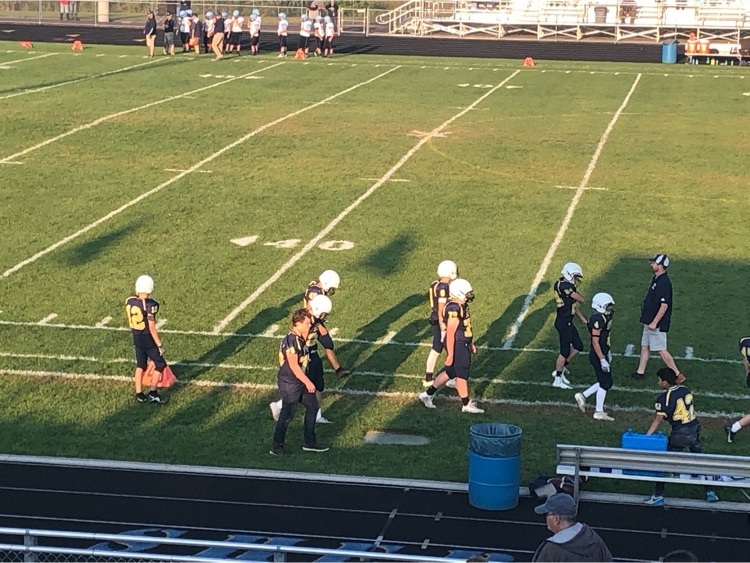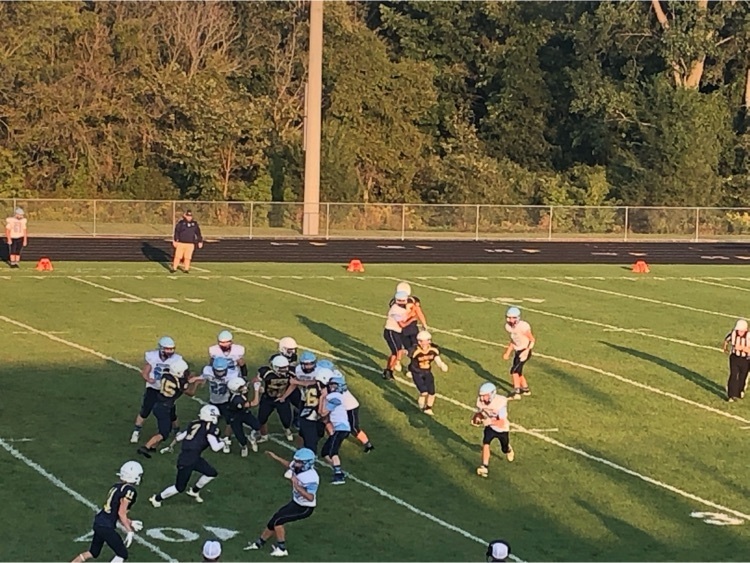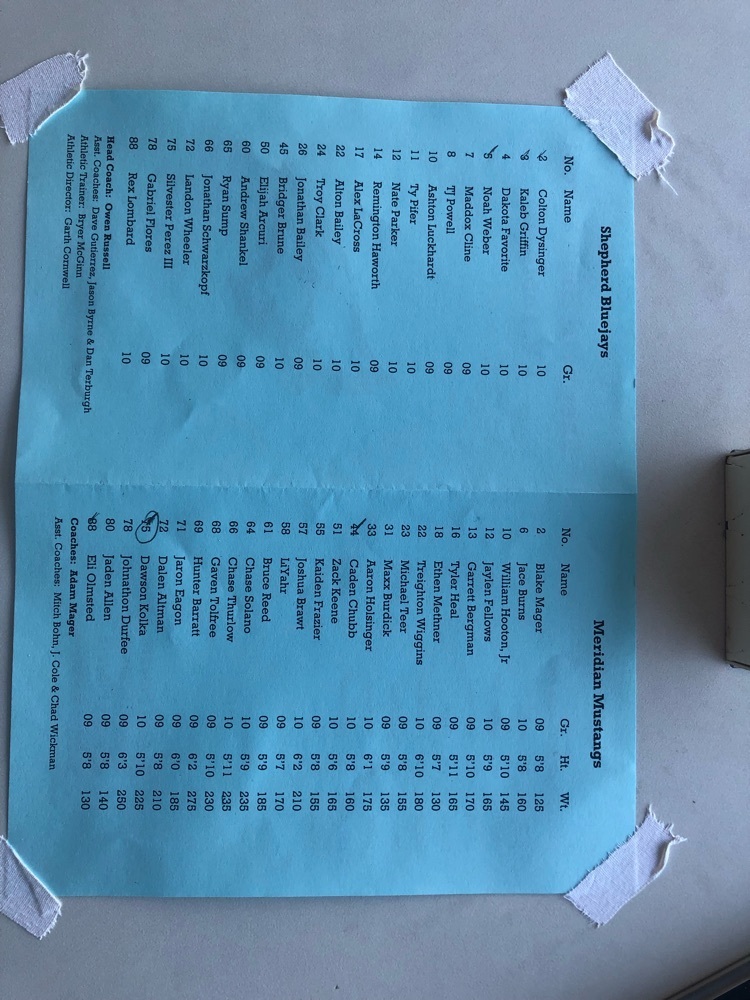 8th Grade!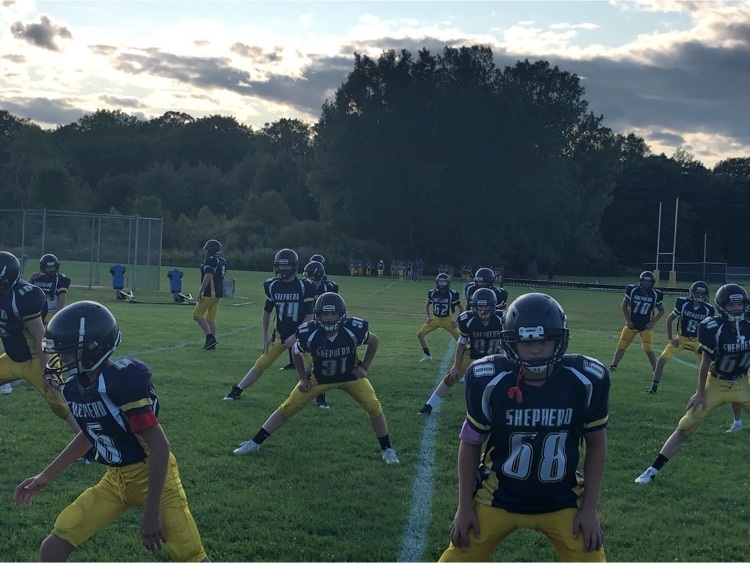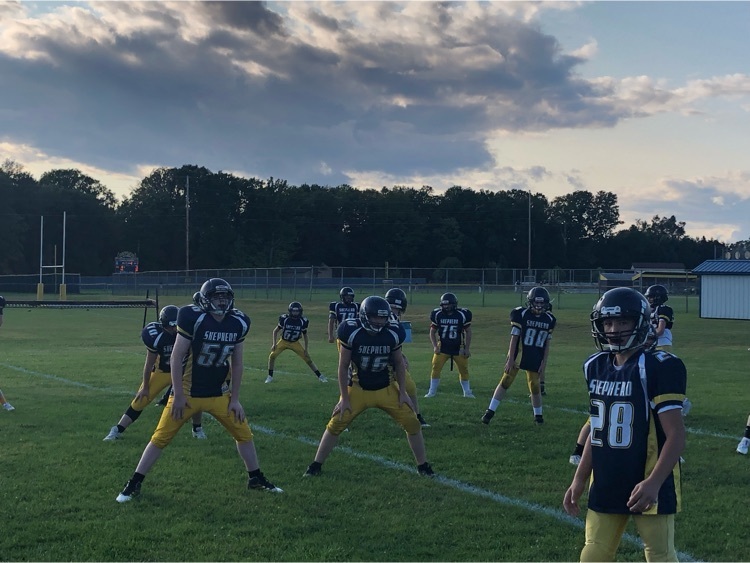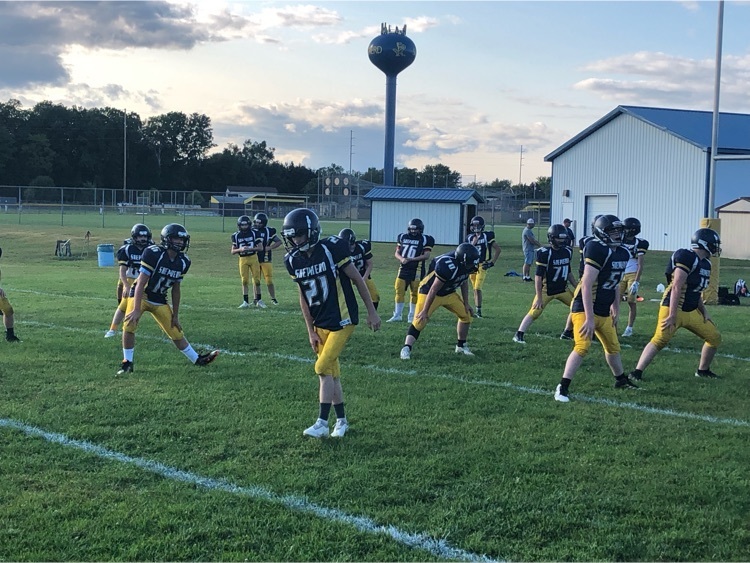 6th Grade!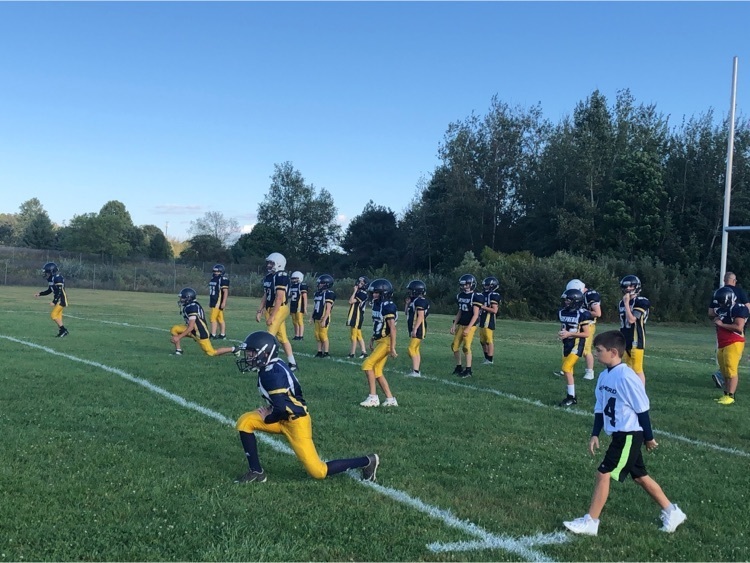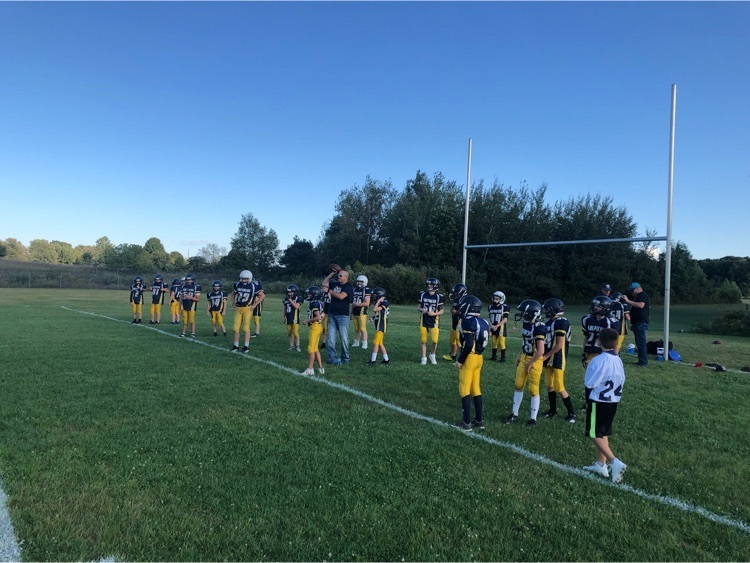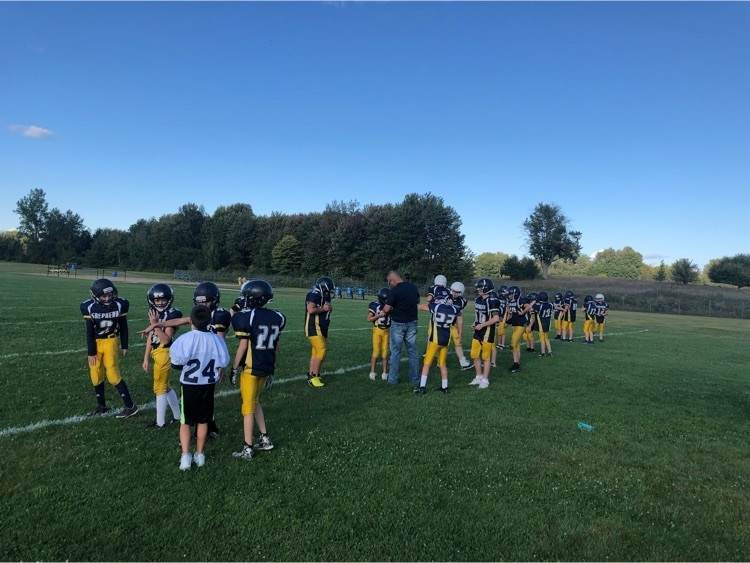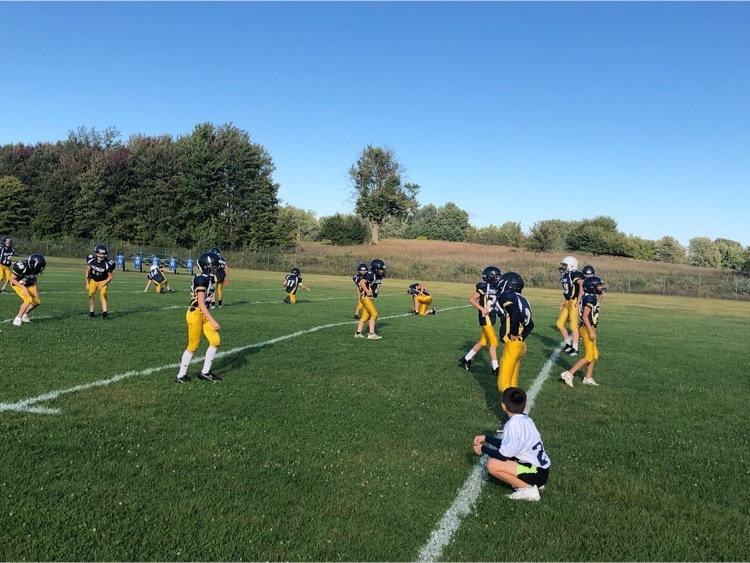 5th Grade Football!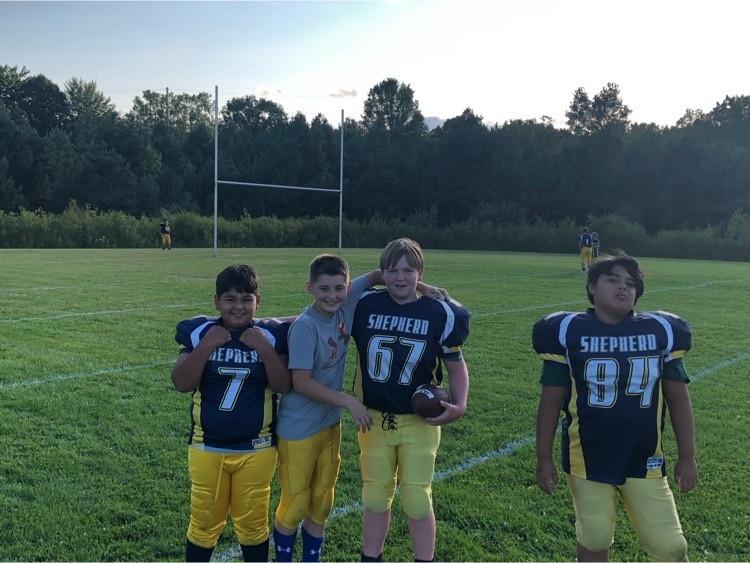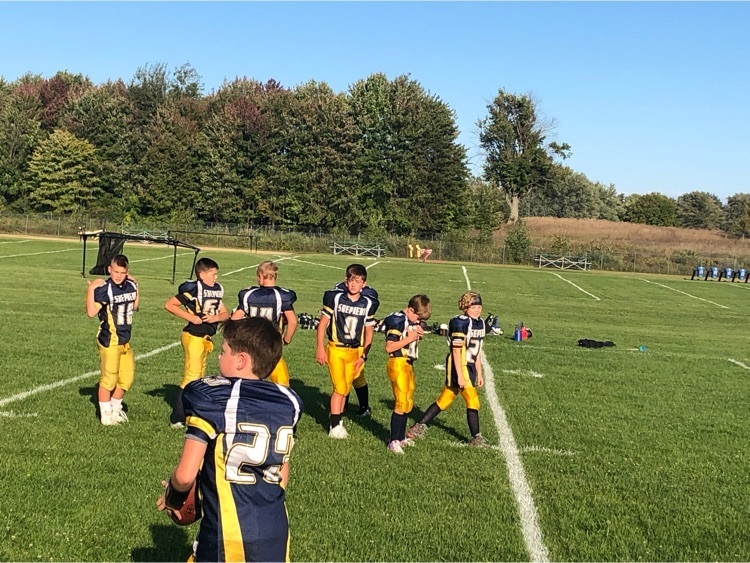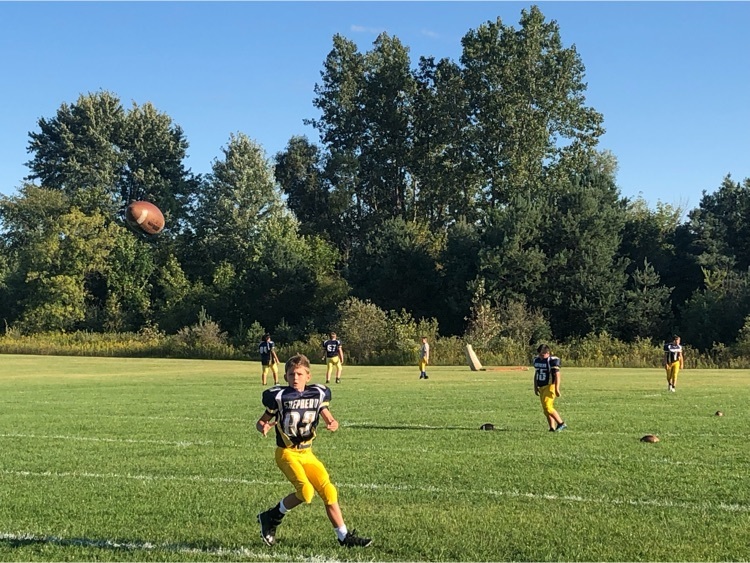 Youth football at SPS; go Bluejays!!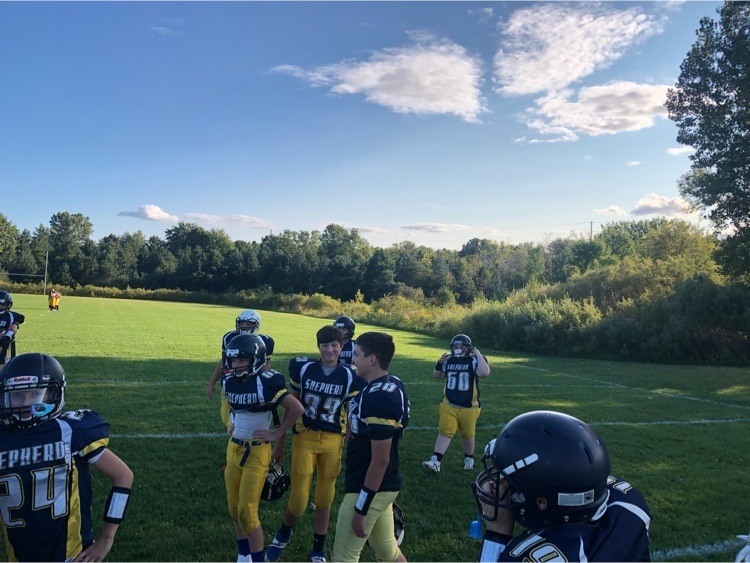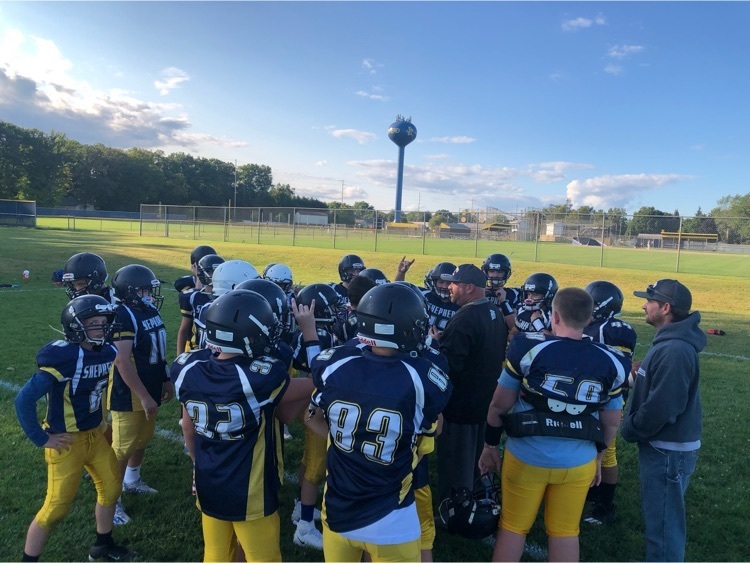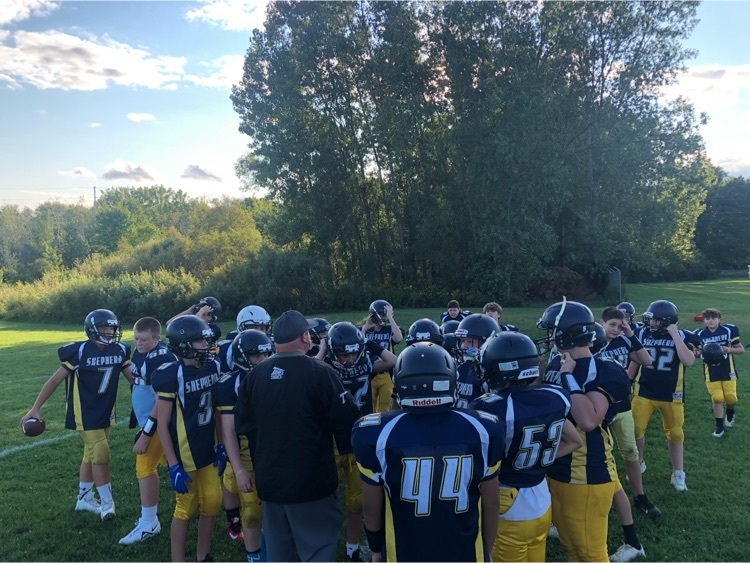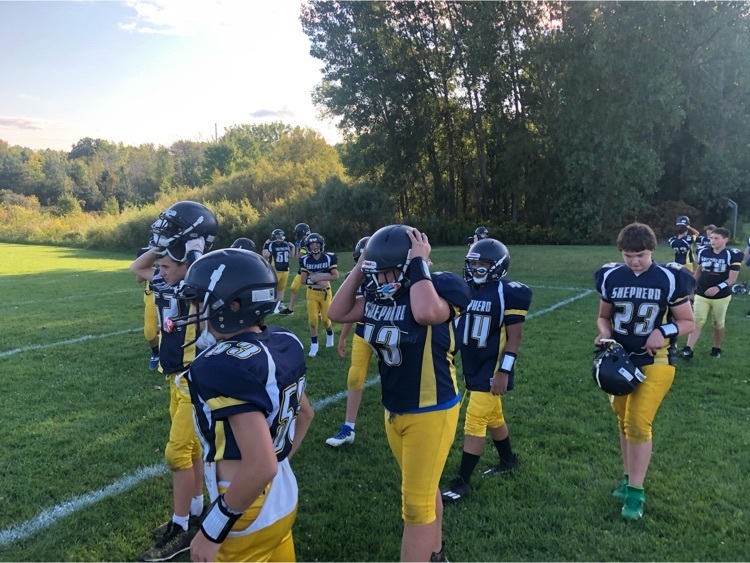 Varsity volleyball LIVE from the Bluejay Gymnasium!! Go Bluejays!!!!!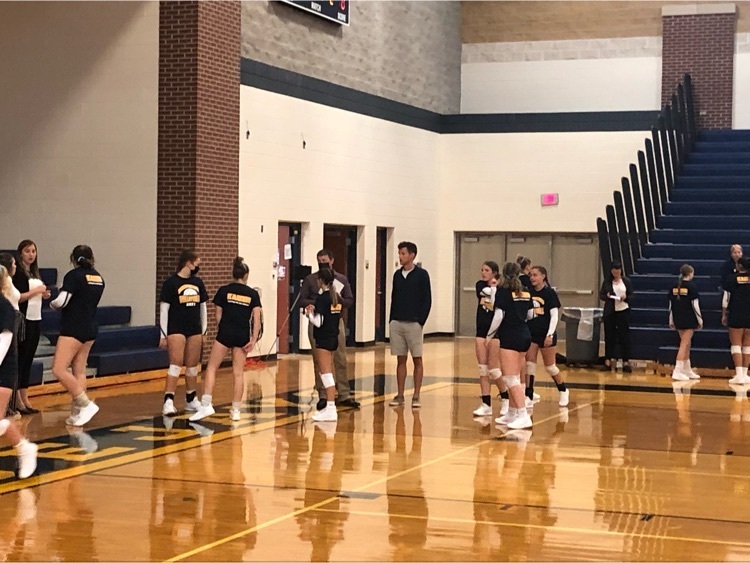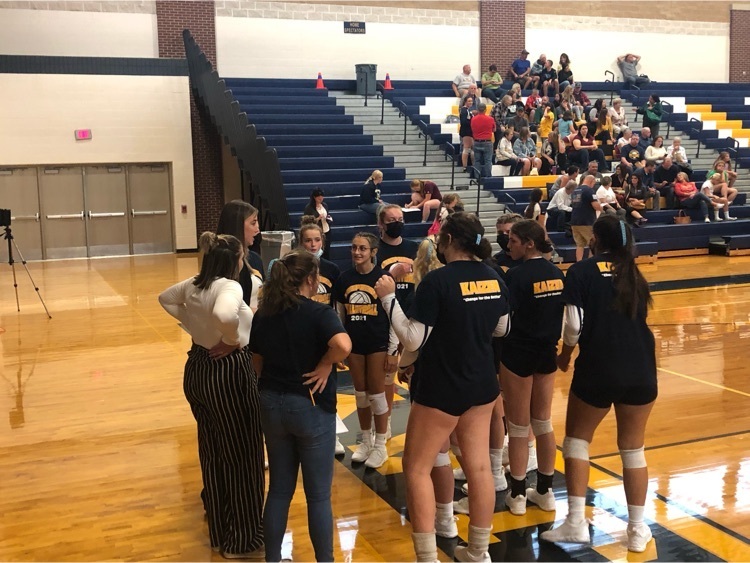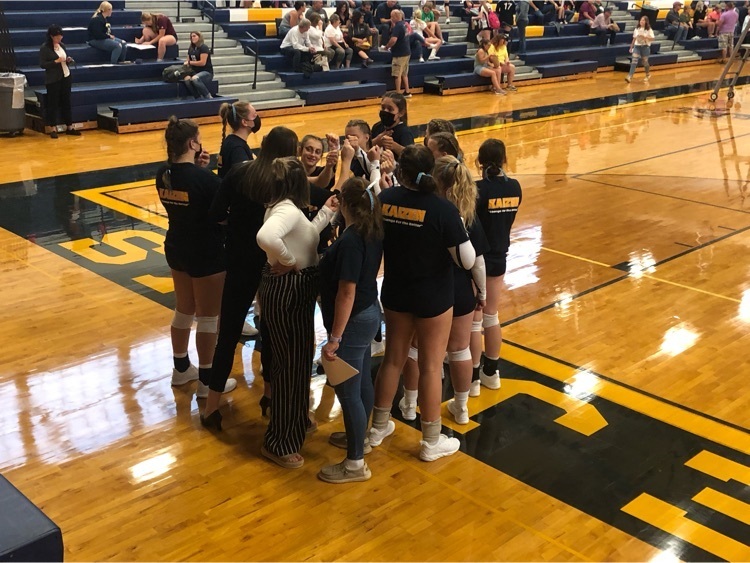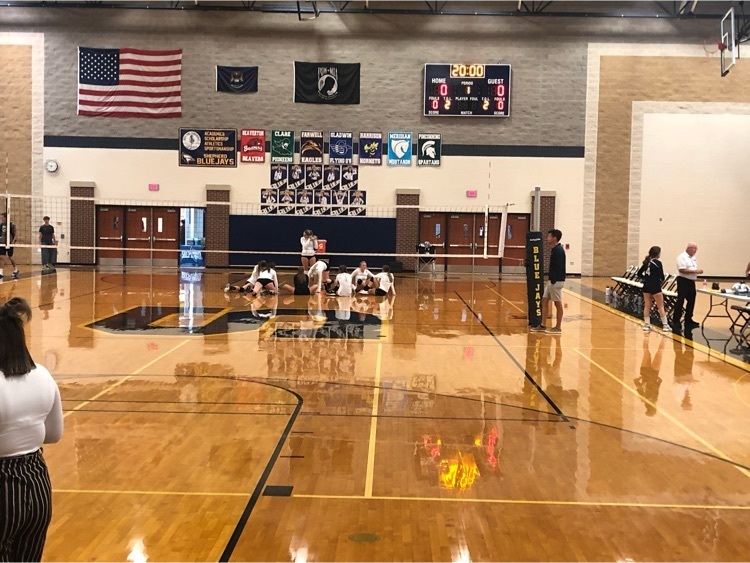 Did you know that Dual Enrollment programming for SPS has a 98% "success rate?" This program is changing lives!! Counselor Ross and others spoke to this tonight.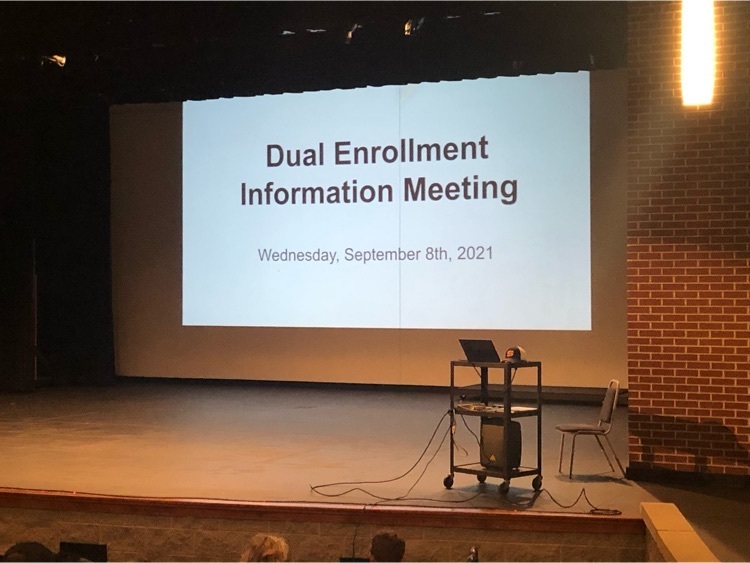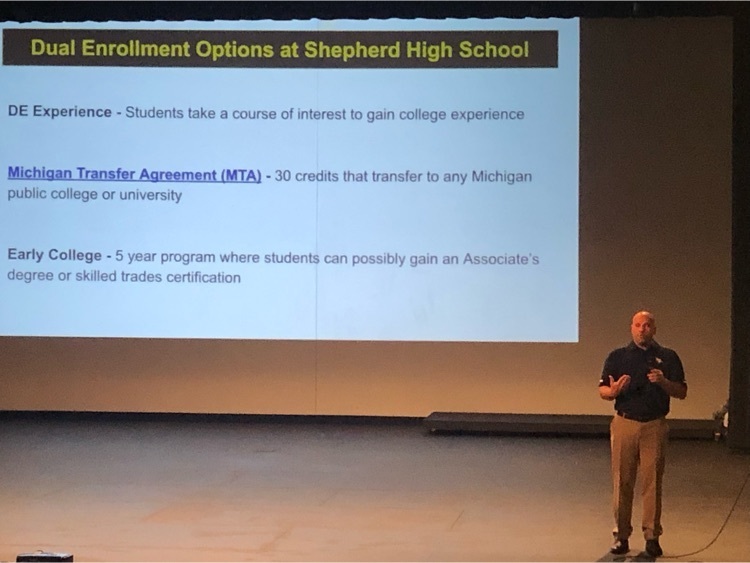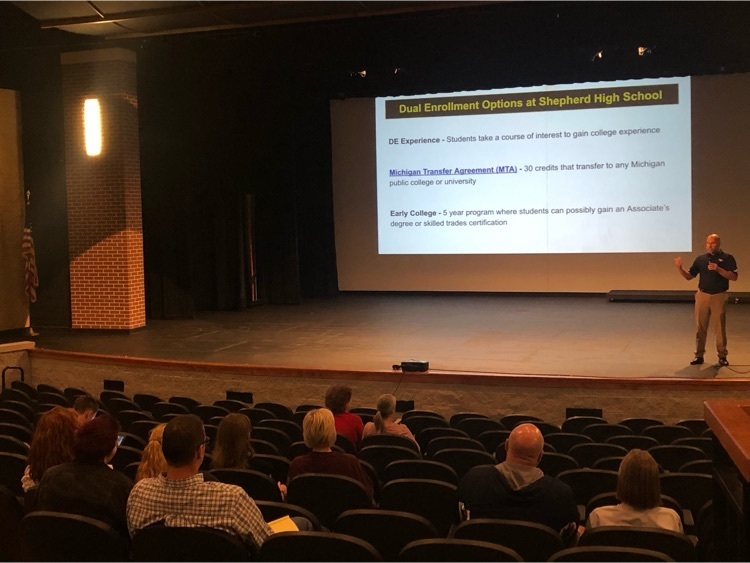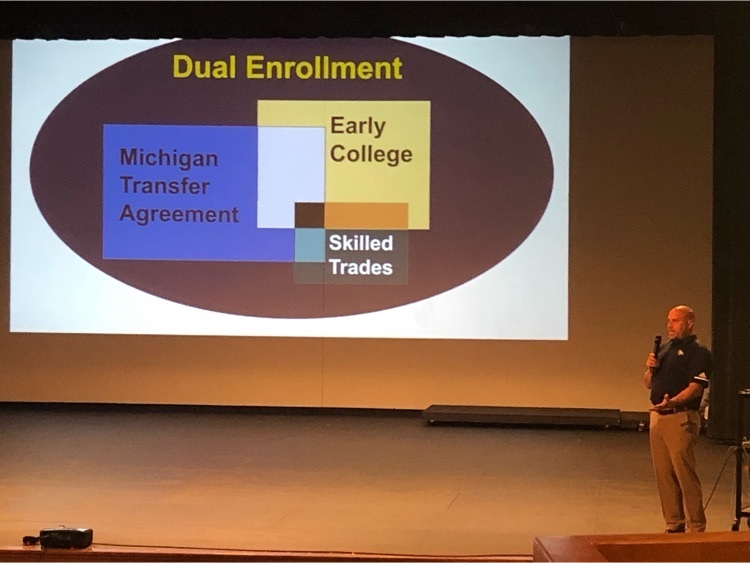 If you're a runner, you would have loved to see the cross country course loaded with athletes and spectators.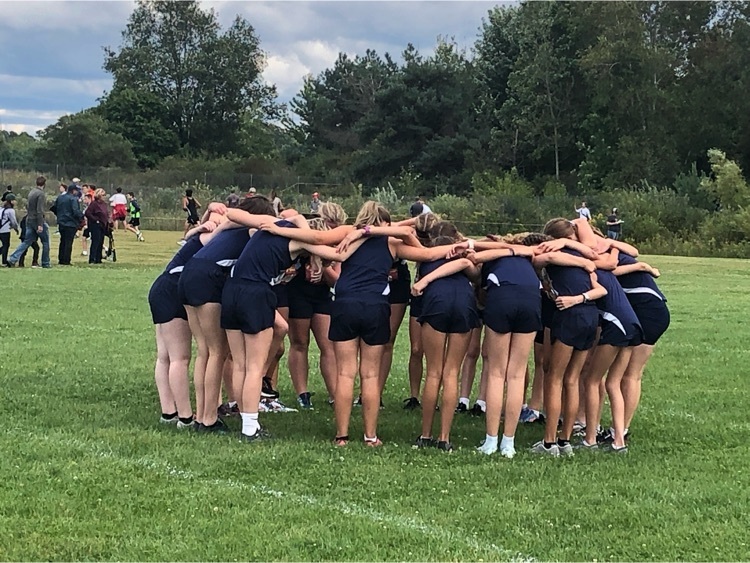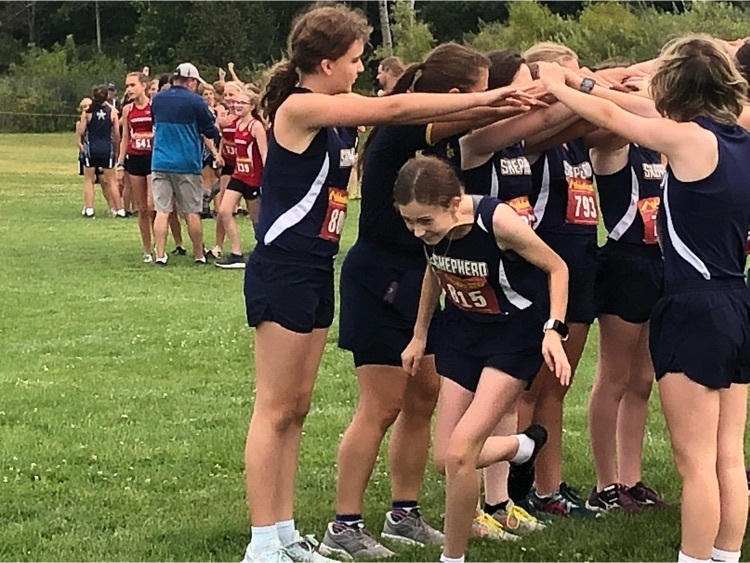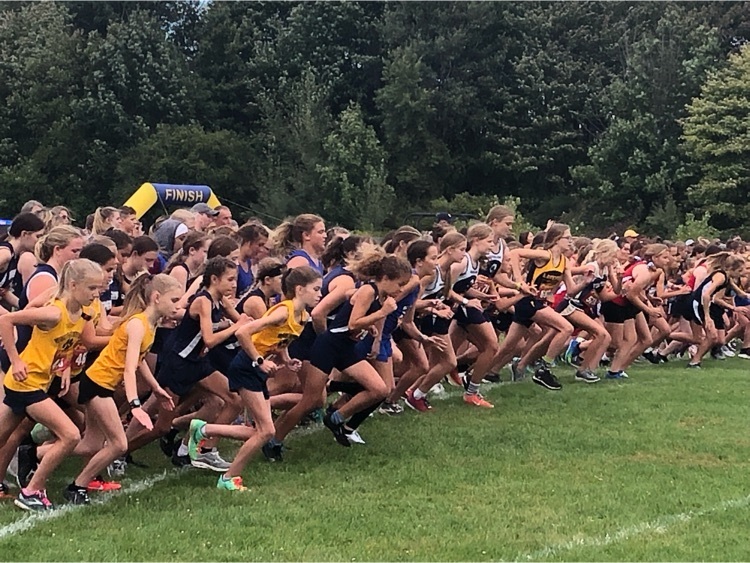 Shepherd is "teaming" with activity tonight! First off, Freshman, Junior Varsity and Varsity volleyball are competing against the Spartans of Pinconning.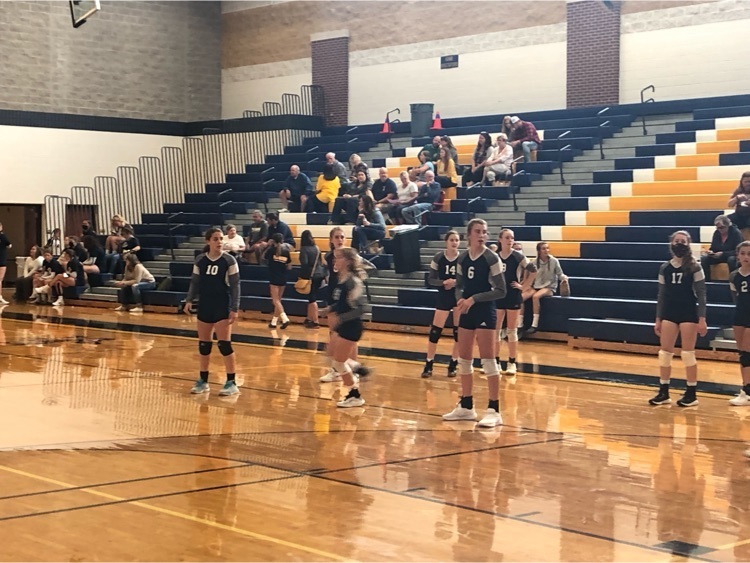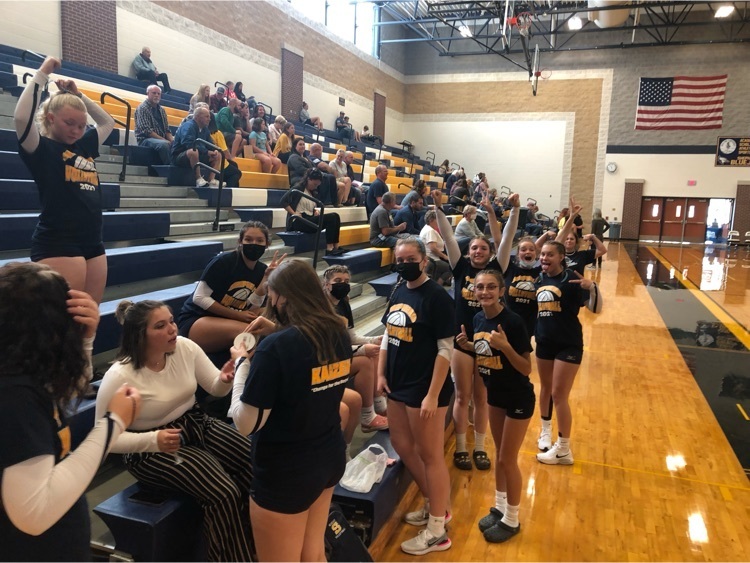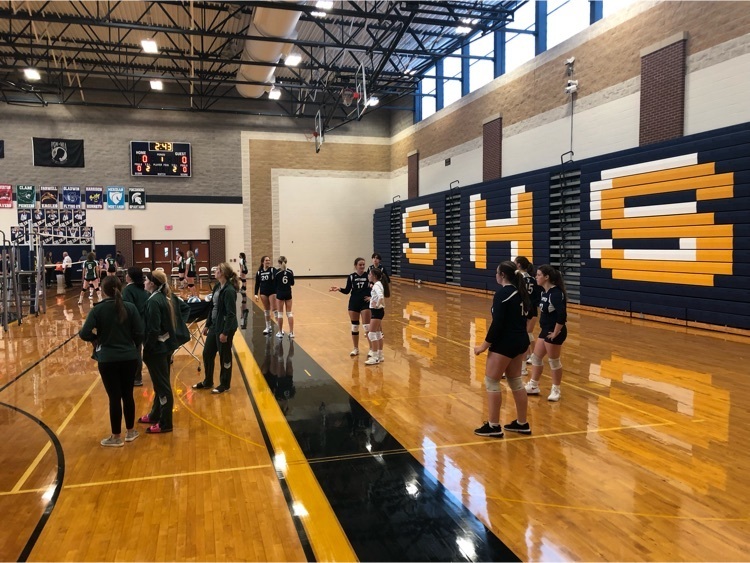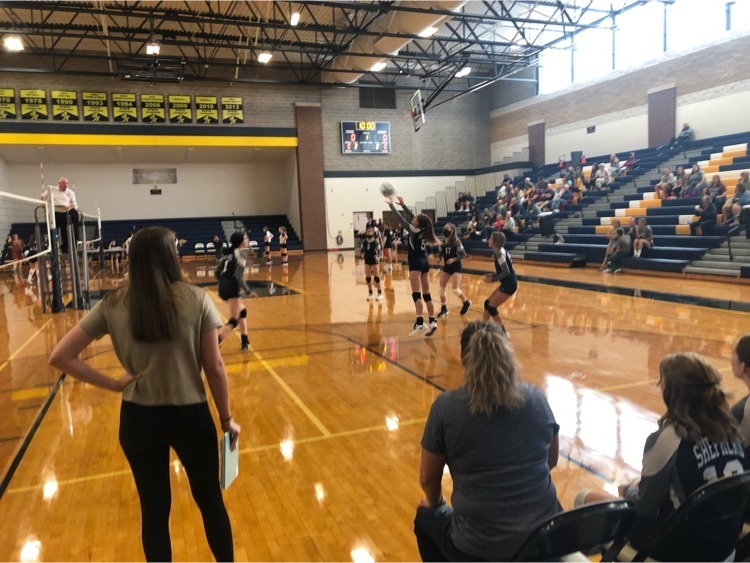 What an AMAZING night in Shepherd!!! Fantastic weather, great school spirit and a TREMENDOUS victory for the Bluejays!! Final score; Shepherd 26 and Beaverton 7!!!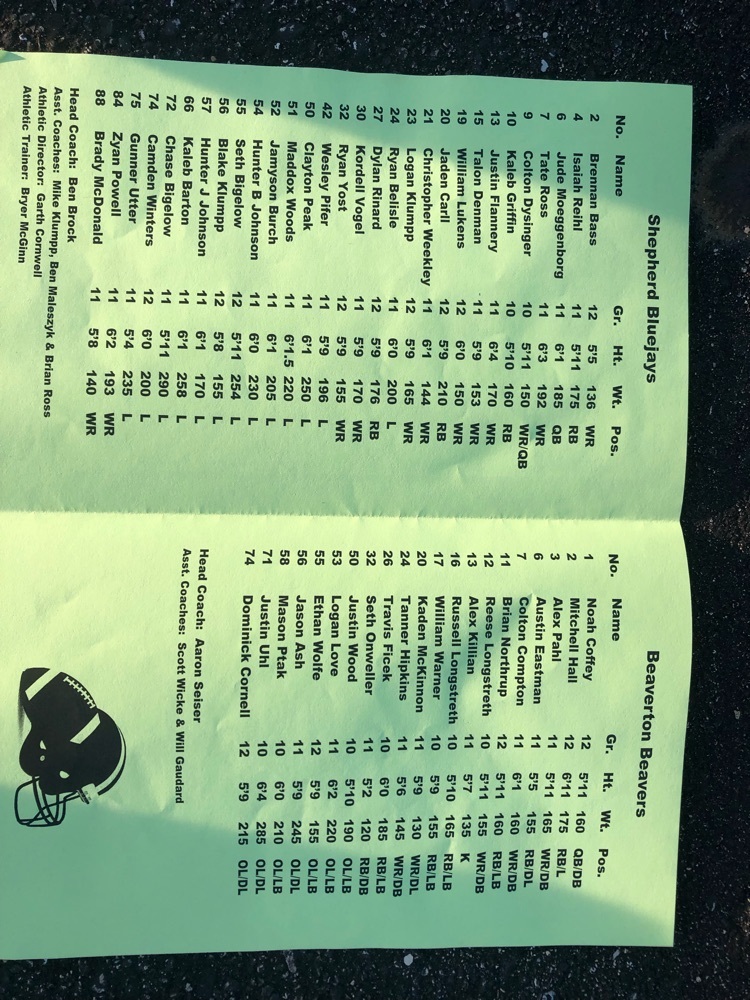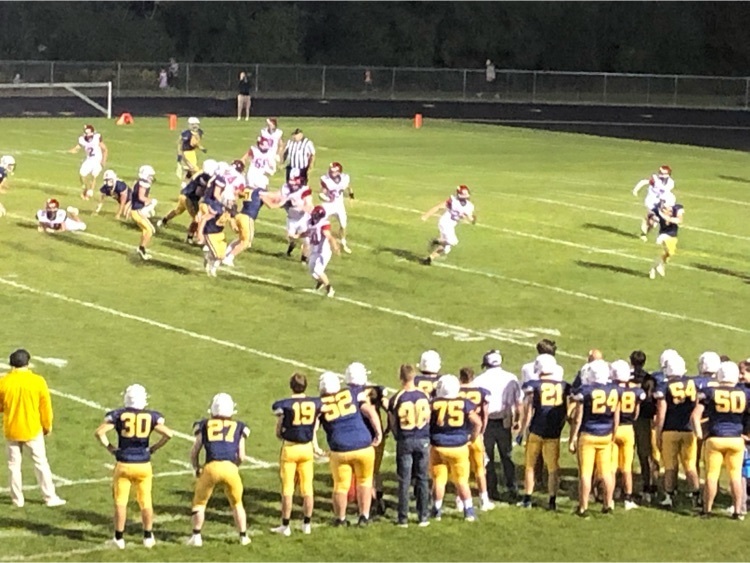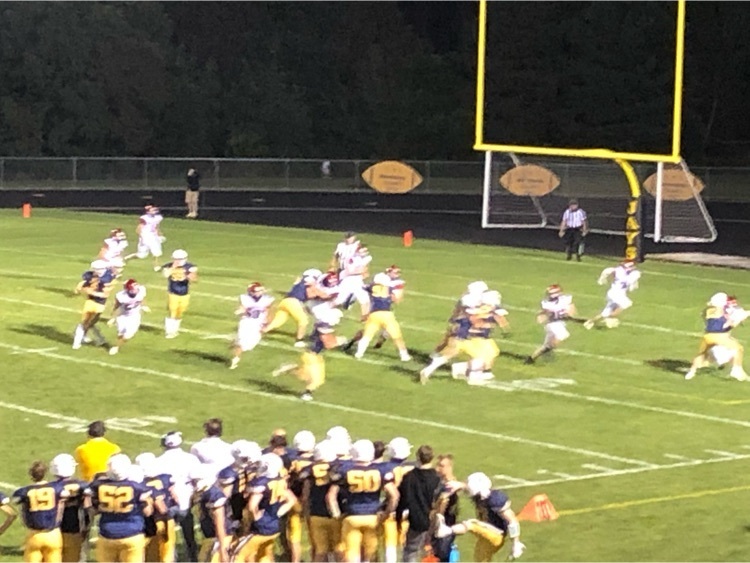 Our Bluejays on the gridiron!! What an exciting game against the Beavers of Beaverton!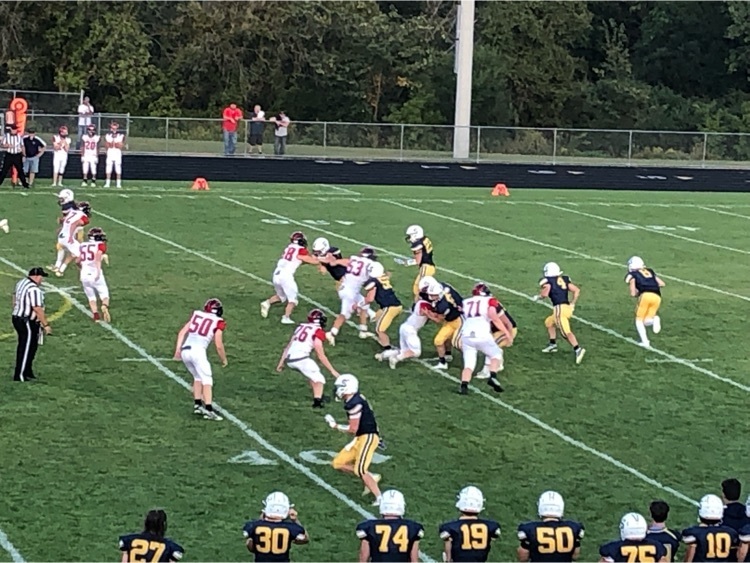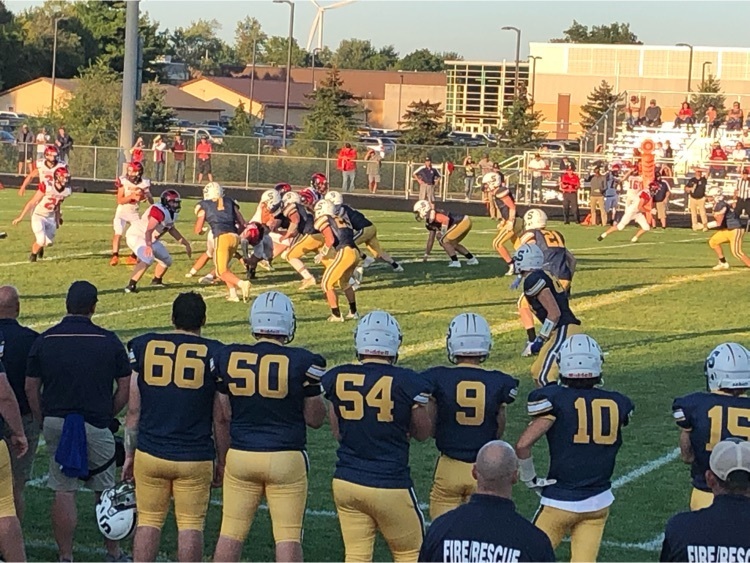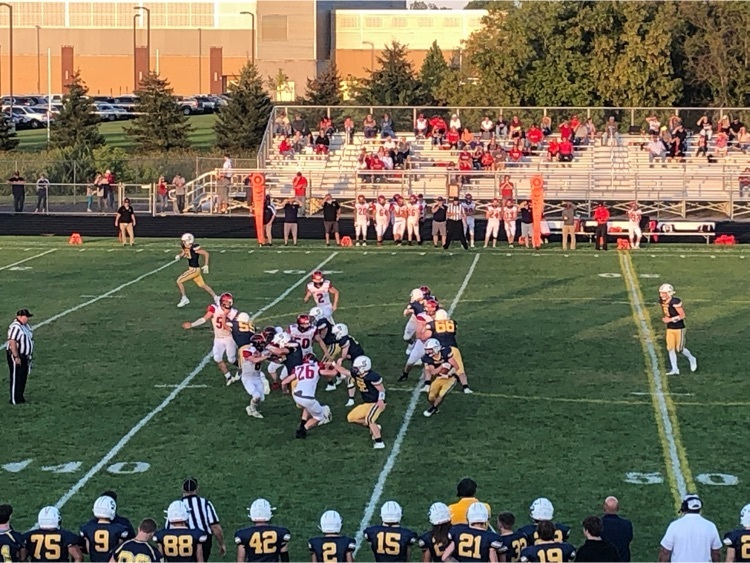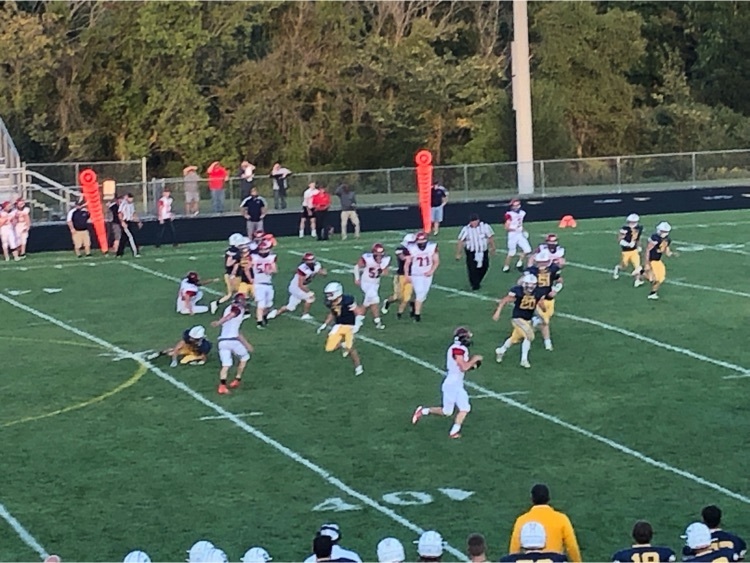 The cheerleaders leading the student body; what FANTASTIC Bluejay spirit!!! Go team, GO!!!