CHECK OUT WHAT OUR THESPIANS ARE PREPARING FOR THE STAGE
Online Ticket Sales : No Shows At This Time
CONTRACTS AND PRICING
Please contact our Auditorium Manager for contract and price information. While we do have set prices for the use of the auditorium, each groups needs are different than the next so it is easier to give you an individualized quote based on your needs.
Jason R Davis
Auditorium Manager
Phone: 989-828-6601
Extension: 2288
WELCOME TO THE AUDITORIUM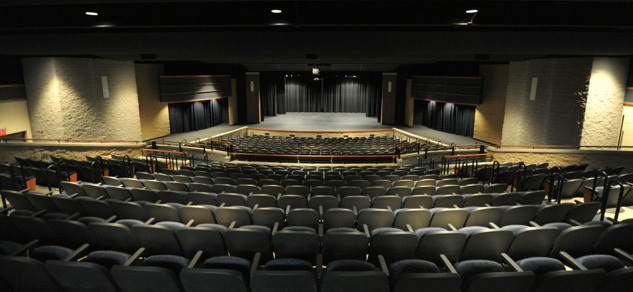 Looking for a venue to hold your performance in? Our Auditorium would be great for your theatrical or musical production, dance recital, presentation, or film festival.
For information regarding use or availability please contact our Auditorium Director: Jason R Davis.
Auditorium Etiquette
No food is allowed in the auditorium

No beverages are allowed except water that is in a sealed container that will not break or spill

Cellular devices should be turned off to prevent distractions

No running

No loud noises, this includes but is not limited to yelling and whistling

Applause are always welcome at appropriate times.

Leaving the auditorium should be done at the end of a performance, when that is not an option please wait for a break in the performance.

Video is prohibited unless otherwise stated

Flash photography is prohibited, photos are fine without flash

No climbing over seats, railings, or jumping from or to the stage area

You should sit properly in your seat with your feet on the floor, please keep your feet off the seats, walls, and railings

Children/Students should always be supervised
Location Details
Located 8 miles south of Mt. Pleasant just off US 127.

Seats 601 (383 upper, 218 lower) with a capacity of 722

Lobby and concessions area located in Atrium

Main Stage, two side stages, two raised performance areas stage right and left

Balcony in the atrium.

Ample restroom facilities for large audiences

Two changing rooms with makeup areas

Handicap accessible with wheelchair reserved section on the ground level. This is marked on the map below.
Physical Features
Yamaha M7CL 32 channel mixer

Over 288 stage lights controlled by mixer and two follow spots

High quality wireless vocal mics, 24+ wireless channels with head mics, lapel mics, and handhelds

Electronic Clavinova

Trained Techs

Floor monitors

Large projection screen, light and sound booth, orchestra pit

Loading and unloading area backstage, stage right.
Thank you for visiting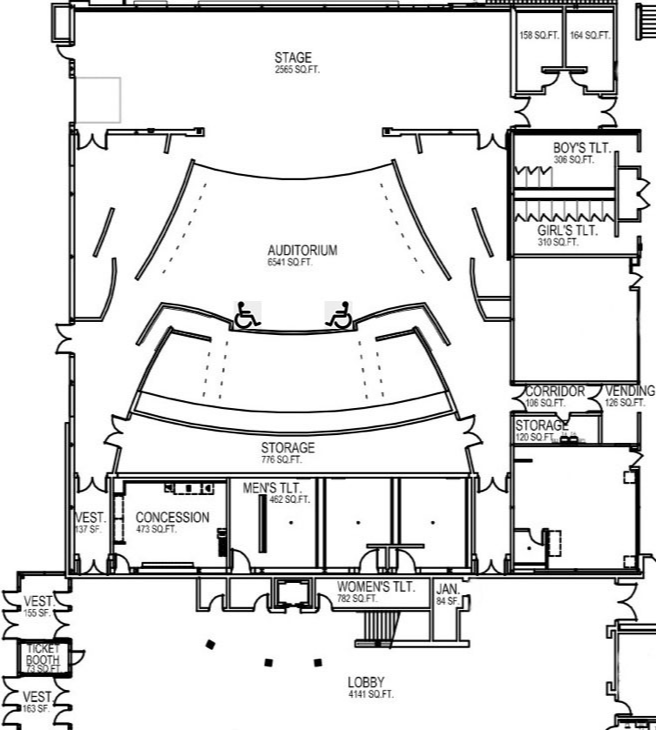 CALENDAR OF AUDITORIUM EVENTS