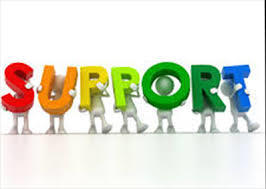 Student Behavioral Support
Admin
Tuesday, April 21, 2020
The autism team at Community Mental Health for Central Michigan recognizes that even the best of children might be exhibiting some challenging behaviors during this time of being cooped up at home day after day.
We want to offer some tips and strategies, through interactive Zoom meetings, to help support parents of children with challenging behaviors. These one hour sessions will be led by board certified behavior analysts and will include time for parents to ask questions.
To register for the Support for Parents of Children with Challenging Behavior series email mschrier@cmhmc.org with Support Series in the Subject Line.
A ZOOM link will be sent to you to join the 1 hour interactive session. Recorded videos will later be uploaded to the Community Mental Health For Central Michigan YouTube channel.
Tuesdays, 3 pm, April 21, April 28, May 5, May 11
Week 1: Understanding Behavior

Jason Otto, BCBA-D, LBA
Mary Schrier, BCBA, LBA
Courtney Stegman, BCaBA, LABA
Week 2: Instructional Control

Sarah McDonald, BCBA, LBA
Megan Waddell, BCBA, LBA
Travis Van Oosten, BCaBA, LABA
Week 3: Empowering Parents and Children

Sarah McDonald, BCBA, LBA
Mary Schrier, BCBA, LBA
Megan Waddell, BCBA, LBA
Week 4: Support from Therapy, Schools, and Other Services

Jason Otto, BCBA-D, LBA
Courtney Stegman, BCaBA, LABA
Travis Van Oosten, BCaBA, LABA
!-- Global site tag (gtag.js) - Google Analytics -->