Hey kids! Do you want some company while you are eating lunch? Come hang out with Mrs. Schantz, our school counselor, from 12-1 today. Come eat lunch, chat, and listen to a good book :)

Mrs. Schantz our school counselor is meeting with students all day and is hosting evening hours. These sessions are open to all students. Here is her schedule for the week.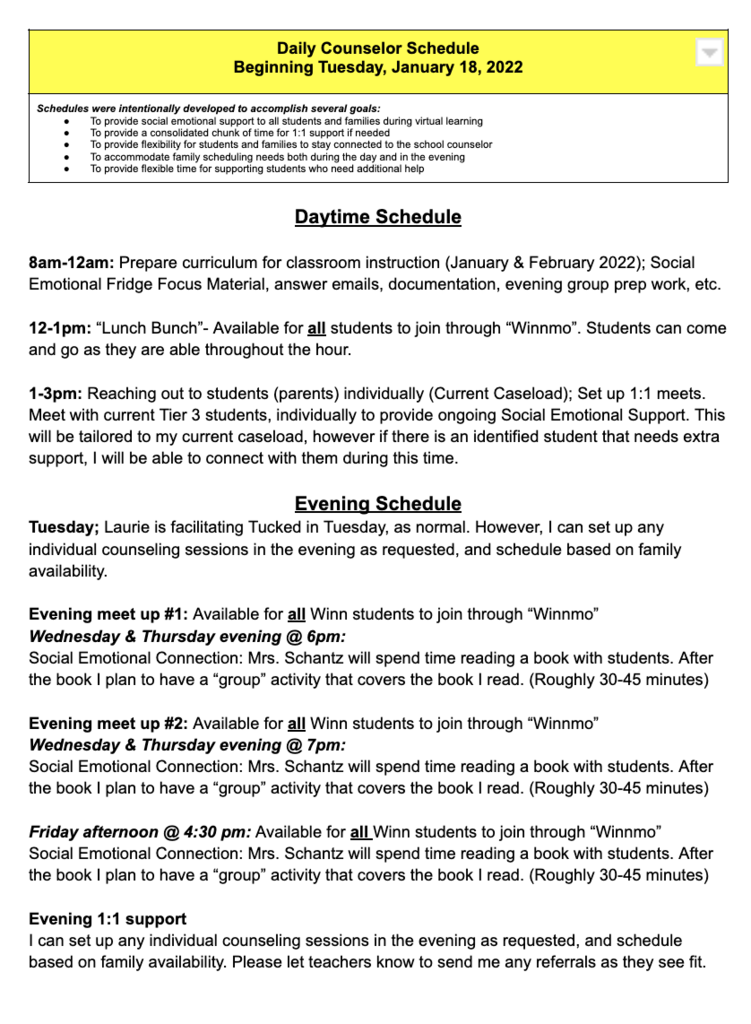 Here is our Virtual Schedule for January 18-21st.
https://docs.google.com/document/d/1Zq11ryysjwFVSk-9LYPe4kaOWQeW9YV2kwZ_rHc1olw/edit?usp=sharing
Don't forget to check out all the cool things the specials teachers are doing throughout the day. Go to Shepherd Elementary's virtual learning page to connect with all the specials teachers! Lunch Bunch is BACK! Get ready to each lunch with us from 12:00-12:30 each day! See you for lunch! In the evening we will have LIVE events each night. Drop by to say hi and have some fun :)